Keno, a popular lottery-like game, has been capturing the attention of Canadians for years, offering them a chance at winning jackpots with just a few lucky numbers.
With roots stretching back decades, this game of chance has become an integral part of CA gambling, and we are here to shed light on the rules, history, and game odds.
Introduction to Keno
Keno's rich history began in ancient China and, over time, found its way to the Western world. Upon its introduction to Canada, its appeal grew exponentially. It's not just another lottery-style game; for many Canadians, it's a beloved pastime combining both strategy and luck.
Short History of Keno
Keno's origins trace back to ancient China, over 2000 years ago. Legend suggests that the game was invented by Cheung Leung of the Han Dynasty to raise funds for a city under siege.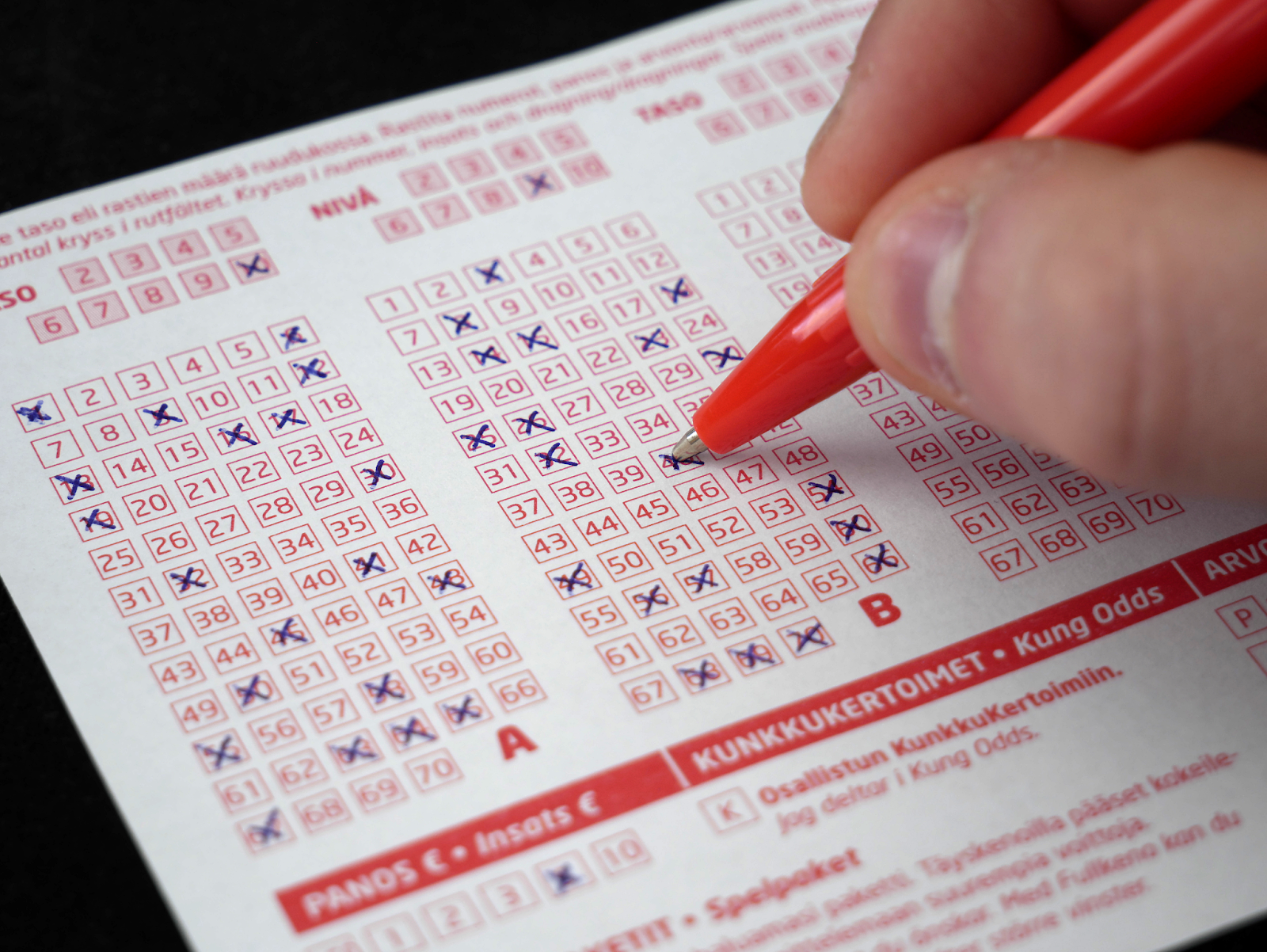 These game proceeds purportedly funded the Great Wall's construction and other military defences. Keno's journey to the West began in the 19th century when Chinese immigrants brought it to the US during the California Gold Rush.
The Basics of Keno
1. Basic Rules & Objectives:
Keno thrives on its simplicity. Players select numbers from a pool that typically ranges from 1 to 80 and then hold their breath as a random draw determines their fate. The charm lies in matching as many numbers as possible, with the potential payout increasing with each successful match.
2. Selection & Draw:
A Keno card is presented to players, with a grid showcasing numbers. Players then mark their choice of numbers. Post selection, a set of 20 numbers is drawn randomly. The outcome is then matched with the player's selections to determine the winnings.
Keno Ticket & Betting Options
1. Keno Ticket Format:
A traditional Keno ticket presents a clear grid, typically of numbers ranging from 1 to 80. Players utilise a marker or pencil to shade or circle their number choices.
2. Betting Options:
The thrill of Keno is accentuated by its varied betting options. Some include:
Straight Tickets: This is Keno in its purest form. Players select their numbers, and the winnings are determined based on matches.
Way Tickets: These allow players to craft groups of numbers. By doing so, they can form various combinations, potentially boosting their chances of a win.
Combination Tickets: Here, players are playing several games at once by betting on different groupings of numbers.
Understanding Keno Odds
Odds play a pivotal role in Keno. The game's allure often rests on its unpredictability. For instance, if a player chooses just 1 number, the chances of it being drawn stand at 1 in 4.
However, opting for more numbers and hoping for a complete match dramatically reduces the odds. This dynamic nature ensures players remain engaged and challenged with each game.
It's best to illustrate the payout principle of Keno games for Canadians with an example. Here's a typical example of an eight-spot card's payout:
| | |
| --- | --- |
| Hits | Pays |
| 3 | 2 |
| 4 | 15 |
| 5 | 100 |
| 6 | 500 |
| 7 | 5,000 |
| 8 | 10,000 |
It's crucial to note that spots hit below three pay nothing. This table shows the payouts for an eight-spot card, meaning a card where the player has chosen eight numbers. These are the key takeaways from this paytable.
If a player hits 3 out of their 8 chosen numbers, they get a payout of 2 times their bet.
For 4 correct numbers, the payout is 15 times the bet.
For 5 correct numbers, it's 100 times the bet.
A hit of 6 correct numbers rewards 500 times the bet.
If they hit 7 out of 8 numbers, the payout becomes significantly larger at 5,000 times the bet.
And if the player manages to hit all 8 chosen numbers, they receive a whopping payout of 10,000 times their original bet.
Please note that this is just an example. All keno machines found at brick-and-mortar casinos and online are not the same. In this example, players should realize that they will not receive any payouts for hitting only 1 or 2 numbers, as payouts start at 3 hits or more.
This is a direct consequence of choosing to play a bigger number of positions (8). Knowing this information, players can strategise on the number of spots to pick and weigh their potential returns against the odds.
Keno Variations
Keno's global popularity has birthed several fascinating variants, of which two catch the eye of the majority of the players:
Power Keno: This introduces the concept of a "Power" number. It's the 20th drawn number, and if it matches a player's selection, it can result in a multiplied win.
Super Keno: Another multiplier variant where the emphasis is on the first drawn number. If this aligns with a player's choice, the payout receives a substantial boost.
Keno Strategy & Tips
Although luck is predominant, strategies can bring an edge. We scoured the web to give you top pro tips:
Shop the Pay Tables:
Explanation:
Different online Keno games offer varying payouts for identical results. By understanding and comparing the pay tables, players can select games that provide the best returns. Imagine two games, both cost 5 CAD per play.
Game A might offer a 200 CAD payout for matching 5 numbers, whereas Game B offers 250 CAD. A discerning player who shops around the pay tables would realise that Game B offers better value for the same stake.
Pros
Maximises potential returns.
Informs decisions on how many spots to pick:
Cons.
Time-consuming research.
Information is not always easily accessible.
Control the Pace of Play:
Explanation:
Online platforms enable quick plays, which can lead players to rapidly deplete their budgets. By consciously slowing down, you not only prolong your gameplay but also have better control over your expenditure.
If a player has a budget of 100 CAD, swift play might see them exhaust this in 10 minutes. By controlling the pace, they could potentially enjoy an hour's worth of gameplay with the same budget, offering more chances to win.
Pros
Extends the duration of gameplay.
Reduces risk of rapid losses.
Cons
Minimises excitement for some players.
Goes against platform design.
Avoid Playing Maximum Spots:
Explanation:
Opting for maximum spots can drastically diminish the odds of winning. The probability of matching all ten spots can be as scant as one in 8.9 million. However, selecting fewer numbers can considerably enhance your chances.
By selecting 5 numbers, for instance, with a 10 CAD stake, the odds might be a more favourable 1 in 1,500. Although the potential jackpot may be less substantial, the heightened chances of winning can offer a more gratifying and strategic gameplay experience.
Pros
Better odds of winning.
Strategic gameplay.
Cons
Less significant potential jackpots.
Potential feeling of missing out.
Keno vs. Other Casino Games
The essence of Keno shines when contrasted with other games. The comparison with lottery is inevitable, but we have to say that Keno has a more personalised touch of the two.
While both gambling games are chance-driven, there are dissimilarities with respect to the frequency of draws and the available numbers to pick from.
In Keno, players typically choose numbers from 1-80, with draws made frequently, ranging from minutes to daily. Winnings depend on chosen numbers matched.
In lotteries, players select numbers from a fixed set, like 1-49, with weekly or bi-weekly draws. Payouts have tiered structures, including rollover jackpots for unmatched top prizes.
Playing Keno Online
Digitisation has given Keno a new dimension. Everyone who prefers gambling remotely, enjoys the liberty to play from one's comfort zone, be it at home or a cafe. A perfectly valid argument about the variety of available games can also be made
Players can find diverse Keno versions from Canada – from classic to ones with avant-garde twists. We put together a list of the top seven names in this gambling genre in the past few years:
Power Keno (Saucify): A twist on the classic format, Power Keno quadruples wins if the player hits the 20th drawn number, adding a layer of excitement to each round.
Cleopatra Keno (IGT): When players hit a free play ball, they're awarded with 12 free plays. The game features an ancient Egyptian theme centred around the iconic queen.
Bonus Keno (NetEnt): Players can benefit from a bonus round that can provide significant multipliers. Progressive jackpots are another highlight, offering players a chance at big winnings.
Keno Pop (Betsoft): Featuring vibrant graphics and animations, Keno Pop integrates a fun pop-art design with traditional keno gameplay, offering a visually appealing experience.
Keno Universe (EGT): Set against a galactic backdrop, this game offers a universal spin on classic keno with streamlined gameplay and stunning visuals.
Klub Keno (Betsoft): A unique offering where players can hit a 'Star Ball' that will double any winnings. It has a club-like atmosphere, making it engaging for players.
Famous Keno Wins
We organised in chronological order five of the most impressive lotto wins in Canada in recent times. Maybe this will serve as inspiration for you to test your luck, be it online or in person.
Dec. 17, 2021: OLG – Manoharan Ponnuthurai from Brampton won after playing for 30 years. He previously won $2,800. He plans to buy a new house but doesn't intend to retire.
April 1, 2022: WCLC – Regina's Dale McEwen won the biggest prize in the Western Canada lottery region, highlighting the difference between dreaming of winning and actually winning.
June 7, 2022: LQ – Retiree Marcel Lussier from Montreal's south shore plans to use his winnings to help build a center for the autistic community.
June 28, 2022: OLG – The prize remains unclaimed.
Oct. 21, 2022: WCLC – Mitchel Dyck from Calgary found out three weeks post-draw that he had won. He now has a private banker to manage his new fortune.